For event organisers – great online Name Tag service: big.first.name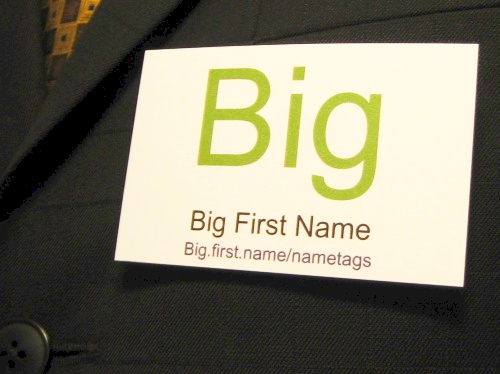 For our event guests we prepare name tags to make it easier for them to get connected.
With the big FIRST NAME – as provided by the internet service big.first.name – you see the name more clearly and find the person on the guest list easily. It's much more convenient than the small size of the printing of a business card.
I warmly recommend the big.first.name site. Owner, Jason Lee offers a great service.
You can design your own event name tags, and at every event you import your guest list (various formats available, also .csv and the XING xml format).
By the way, Jason Lee is also on XING.